Do you know the secret of sustainable Open Source projects?
Eduard Itrich September 29, 2021
We'll tell you! 🤫
The key to success is a healthy and vivid community…
… and we at Sovereign Cloud Stack are taking this literally! 👟
Our mission: #RunningFreedom
During the week of 2021-09-20 — 26, more than thirty SCS community members participated in this autumn's Running Days and six different teams internally competed against each other in a 10K race. We're very proud to have such a passionate community and thank you all for your participation in our first community run.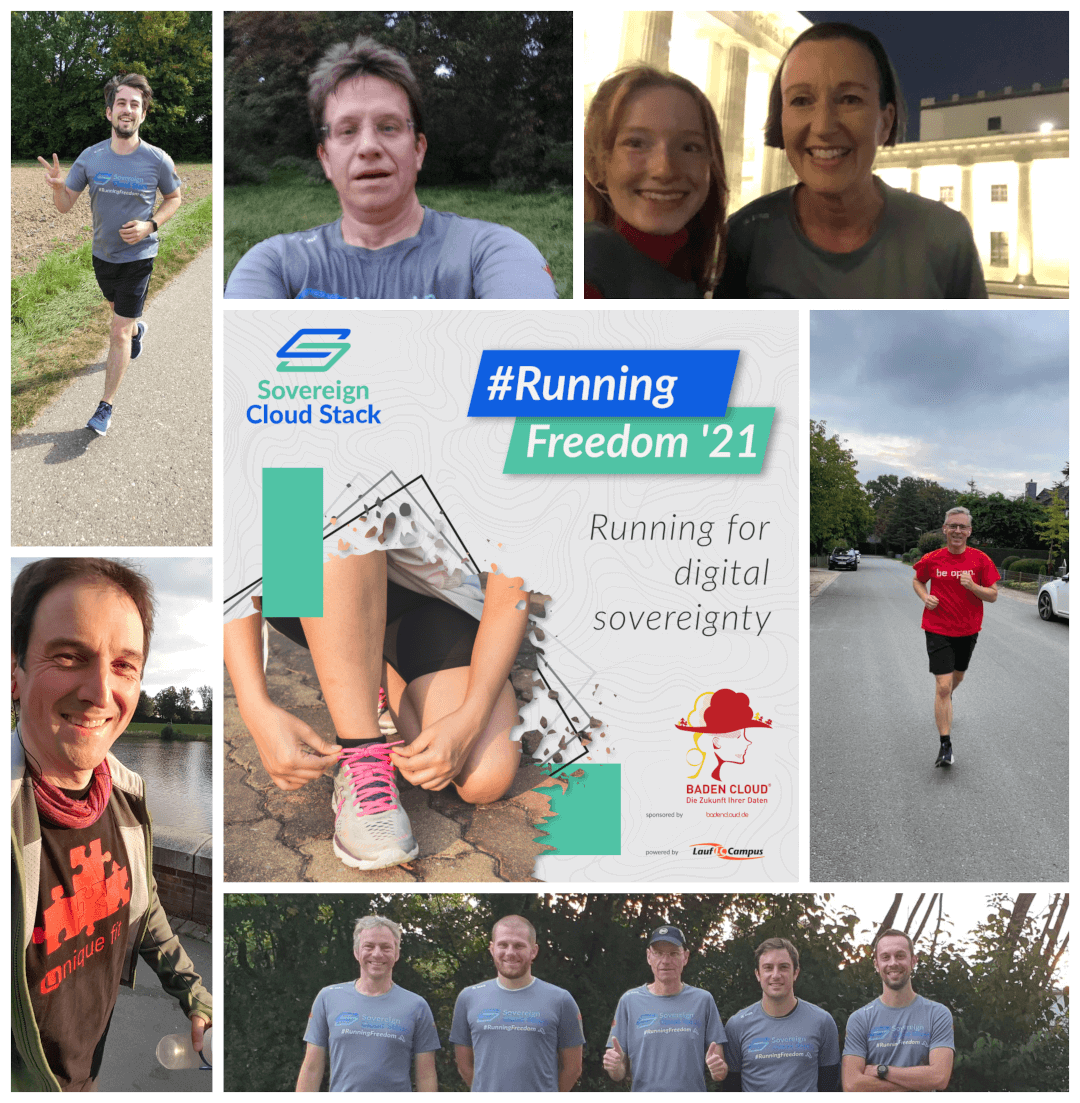 Everyone of you has performed great and as a community, we have proven that Sovereign Cloud Stack is running both — on the ground and in the cloud. The four fastest times within each team have been summed up to a total running time, which you can find below.
| Team | Total time |
| --- | --- |
| Team Leitwerk #1 | 03:11:22 |
| Team OSB Alliance | 03:57:00 |
| Team Univention | 03:59:51 |
| Team Leitwerk #2 | 04:04:45 |
| Team SCS | 05:42:33 |
| Team Leitwerk #3 | 07:08:12 |
And the winner is…
We congratulate our winning team from Leitwerk AG, which not only have won the relay run of 4 x 10km, but also gratefully sponsored this event! Shouts out to Christian, Markus, Uwe, Martin and Ivan for their great performance! You really deserved this year's team cup!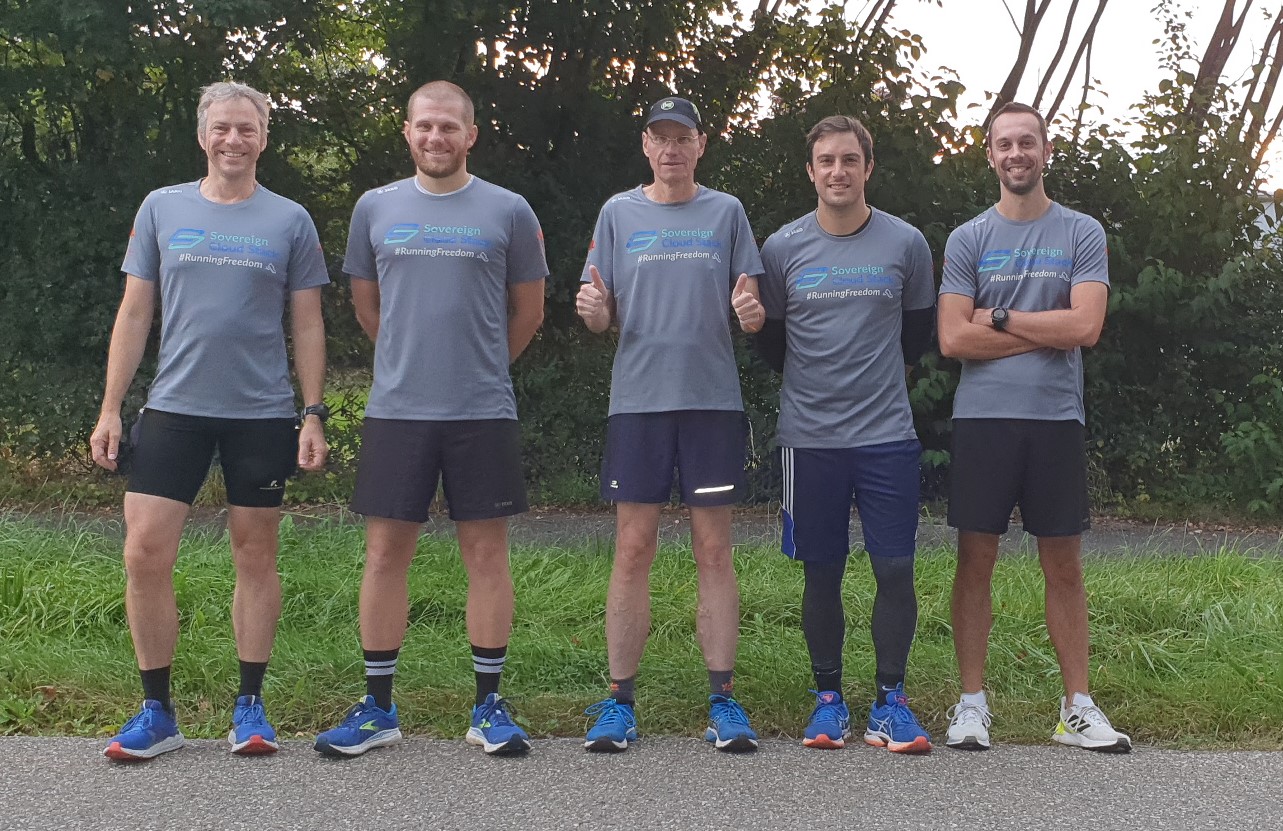 In addition to the success of Team Leitwerk #1, we also want to congratulate Martin Weschle for the awesome 10K running time of 00:43:58h and Manuela Urban for her great performance of 00:58:40h. Don't get lazy, winners - the trophies will surely be contested next year! We're planning more competitions not only limited to running for the future.
Hope to see you very soon!
The #RunningFreedom2021 cups will be awarded during our Community Summit on December 9th, 2021 at the Cloud Expo Europe in Frankfurt/Main. We'll soon release more details on our first physical community meet-up.
About the author
Eduard Itrich
After graduating from university, Eduard was part of a software development team and responsible for the release management of a Linux enterprise distribution. Following up his two-year parental leave, during which he orchestrated his twin daughters rather than continuous deployment pipelines, he became the head of digitalization and IT of the medium-sized town Bühl in southwestern Germany. From 2021 until 2023, Eduard empowered the Sovereign Cloud Stack community as Open Source Community Manager and enjoyed learning from a inspiring team and fellows.